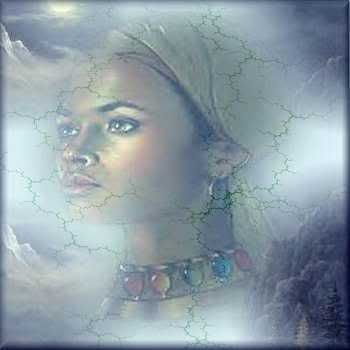 (Proverbs 16:3)"
Yes ..an update at last so no more comments asking me to update..sho gbo?!! My Yourba is in full mode!!!
Oh my dayssss.. i cant believe that its beeen exactly one month since my last post. No vex ooh theres just been so much going on and i will do my very best to update you guys. but i must say i have missed my blogville family plenty!!! I hope you guys are all doing ok and that i hope that family, children, partners, stalkers.....are all doing well by Gods grace.
April has always been a very difficult month for me since my dad passed away 6yrs ago and things just get to me as i am always reminded of his birthday on the 2nd of April and his deth in the 18 th of April every year. I tried to put up a blog in his memory but i just couldn't bring myself tod o it for some reason so i mourned in silence......I miss my dad so much with all the things that I am currently going through and wish he was here to comfort me and to also share all wonderful things that i have achieved and continue to achieve in my life. I wish he will be here to see his baby girl graduate in July and to get married in December by Gods grace. Damn I miss him soo much. May His soul continue to rest in perfect peace.
The main thing that kept me from updating was my dissertation and it is all done now. i handed it in 2 weeks ago and jut needed time to recover as i run out of vocabulary ......lol dont mind me.
So all i am almost done.....got 2 assignments and 1 exam in the next couple of weeks and yours truly will be graduating in July..........FINALLY!!!!
I know that the cheeky ones amongst una are itching for an update on my jogging and excercising...i have a confession to make.... its been 3 weeks since my last jog on Hampstead heath but i am actually looking forward to continuing my routine once i am done with my exams and my assignments by the end of the month. So you better watch this space!!!
Now about my situation with my mum. The woman is still not budging and is still refusing to give me her blessing to marry the love of my life. but i have managed t make a bit of progress back home as my Uncle(mum's older brother) is willing to stand in on my mums behalf as he doesnt seem to understand why my mum is being so strong headed. I am happy about this but stilll wish that she will see sense and just let me be.
I am actually planning on having a word with her about her attending my graduation as I do not want her to turn up and ruin my day by disrespecting MR a few well wishers from his family.
I am thinking of asking her to consider her invitation to my graduation as her last chance of being involved in my life as i will expect her to be at the wedding if she decides to attend my graduation as both events mean a lot to me and will do for the rest of my life.
The relationship with my mum is one that seems to be getting worse to the extent that i actually HATE her for trying to make me a failure and for the way that she has continued to disrespect and destroy me.
I prefer to walk away from all this now in order to keep the little bit of sanity, self respect and esteem that i have left.
What use is a mother who is unable to show her own child love and affection?
What use is a mother who picks work over her family and yet tries to tell her daughter what to do?
What good is a mother who lies about her own daughter just to cover up her faults?
Why cant they see what i see and just be happy for me?
My heart aches badly as I yearn for my mothers love and affection ............why must i be subjected to so much pain by my own mum.
IT ALL STOPS HERE AND NOW. CUS I CANT TAKE IT ANYMORE.
I AM FINALLY CUTTING ALL TIES WITH MY MUM AND MOVING ON WITH MY LIFE, THE CHOICE TO MISS OUT ON THE MOST IMPORTANT EVENTS IN MY LIFE IS HERS TO MAKE AND THERE IS NOTHING MORE I CAN DO ABOUT THIS SITUATION.
I know some of you might be wondering what the hell is wrong with me and why I sound this way or why i just cant seem to get on with my life without bothering about my family(mum) but it trust me it isn't easy at all.... but i have to be positive and look to the Lord for a sense of direction and a source of strength because i feel drained.

Romans 8:28 "And we know that all things work together for good to them that love God, to them who are the called according to his purpose."